In hockey, as in any sport or celebrity driven business, fame is fleeting. You can be on the top of your game one minute and be sitting on the bench or looking for work the next. But this off-season in the
NHL
has been rife with change. The new CBA with its salary cap, free agent signings and not signings, retirements and injuries have left the NHL looking quite a bit different than when last year started.
All of these players will be wearing new sweaters in different cities through
free agency
; Daniel Briere, Chris Drury, Richard Zednik, Brian Rafalski, Yanic Perreault, Jason Blake, Scott Gomez and many more.
A very hot and active two-week period left a lot of fans wondering what to do with that $150.00 jersey with ol' what's-his-name on it, one reason some of us wear jerseys with just numbers and not names. Make sure you buy a program so you know whom to root for.
Other players were not worth as much as they thought they were and were driven overseas, unable to find anyone paying what they wanted.
Petr Nedved
and
Alexei Yashin
, two very good players in their day are now playing for the team's Czech champion HC Sparta Prague and Locomotiv (Yaroslavl) of the Russian League, respectively. Nedved played five games for Sparta during the 1997-98 season when he failed to agree terms on a new contract with the Pittsburgh Penguins. The 33-year-old Yashin was an unrestricted free agent after the New York Islanders bought out the remaining four years of his 10-year contract. Talk about not being wanted!
Other players may be wanted, but their body has failed them.
Eric Lindros
with his years of concussions and
Peter Forsberg's
annoying foot problems have left their careers in jeopardy. Lindros was hailed as being the best player since Wayne and Mario joined the league but has all but failed due to his inability to keep his head unchecked. And Forsberg may be booted, pun intended, if he can't get comfortable in his skates.
And some players' careers may have just run their course. Forty-year-old Scott Mellanby has retired after twenty-one years, and so has Brian Leetch's nineteen year stay in the NHL.
Scott Niedermayer and Teemu Selanne
may soon follow.
I may be getting old, but this sure seems like a lot of big name players leaving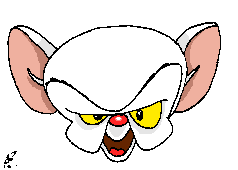 their current teams or leaving the NHL. And the brain isn't quite what it used to be so I guess, like a lot of die-hard hockey fans, it may take awhile to get used to the old names on new teams and the new names filling holes elsewhere. But, we will survive and become familiar with the changes, until a few years from now when we have to buy a new jersey, with a new name, and a new number on it.
Again.